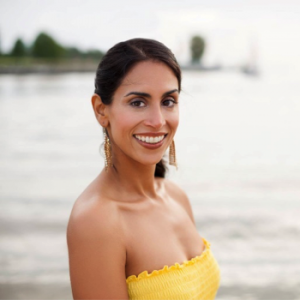 "Before I worked with Dr. Stacy the preservatives in the food in the US always made me sick which made business travel difficult. Dr. Stacy shared with me how to manage my food triggers when traveling with her knowledge of diet, supplementation, and health. Dr. Stacy is incredibly well informed with respect to the impacts of diet, supplementation, and health. She created a customized approach that doesn't feel rigid or like you are giving up all the food you love."
Dr. Priya Bains PhD, Canada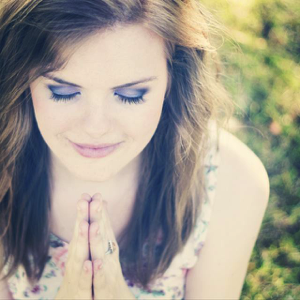 Before my session with Dr. Stacy, I wasn't sure what to expect. I did not understand how deep her work goes beyond what to eat or what to take. She helped me to understand not just how to create more energy but conserve and nurture the energy that I already have. This started by not doing everything myself. As a voice coach and singer, I immediately noticed her soft, loving and present voice, this made me feel really seen and heard. I always wondered why I truly decided to be a vegetarian. She helped me to determine that it was because of me and that was ok, that was enough to simply choose me, not just for the animals. Talk about self-care and love. I would recommend her services to any woman who wants to make deeper and lasting changes to her diet and energy levels.
Charlotte Berg, Denmark
"I highly recommend creating your own map for wellness under her healing hand."
I was excited about getting time with someone like Dr. Stacy who is a doctor who integrates traditional and naturopathic medicine. But I did not expect to also be in the competent hands of such a warm, kind, keenly perceptive and lovely woman, who so effortlessly, honed in on where I am right now and what would most benefit me at this time in my evolution. Dr. Stacy is wise, loving and her wealth of experience enables her to pinpoint the issues at hand quickly. She takes a positive approach and emphasizes our ability to heal ourselves by looking at your underlying beliefs and mindsets that require release in order to become our best and healthiest versions of ourselves, as opposed to treating only symptoms.
She uses scientific testing yet does not rely on this to see the whole person. She truly held a space and believed in my power to create my own well-being with my personalized action plan. She really left me feeling the bliss that she truly is. I highly recommend creating your own map for wellness under her healing hand.
Karen – Tel Aviv, Israel
"In fact, she created an entire travel plan that was totally personalize for my needs."
Dr. Stacy Mobley is my go-to travel doctor. She's an expert on rejuvenation and bouncing back from burnout. If you travel long distances for pleasure, study or work, you know how important that is. One of the things that was so great about working with Doc Stacy was that my entire one-hour session with her was totally devoted to me. I wasn't sitting in some waiting room for three quarters of an hour, with only 5 or 10 hurried minutes to connect with the doctor. Dr. Mobley zeroed in and connected all my issues. She gave me stellar advice on how to support my mind and body on my upcoming international trip. In fact, she created an entire travel plan that was totally personalize for my needs. That's what I call service! And that's only a small sliver of what she has to offer. She radiates the type of positive, high vibe energy that makes a person believe in her. You are a walking advertisement for what you do!
Jill H., California
"Dr. Stacy Mobley helped me see what was possible and walked me step-by-step through a detailed action plan."
I am grateful for my opportunity to work with Dr. Stacy Mobley. In our time together, she was able laser in with direct questions while balancing her approach with a strong sense of care and support. Before working with Dr. Stacy Mobley, I knew I wanted to make some changes, but wasn't sure what changes to make or steps to take. Dr. Stacy Mobley helped me see what was possible and walked me step-by-step through a detailed action plan. I felt supported and guided through this process and was amazed at how clear and energized I felt after working with her.
Kim Bubis
My session with Dr.Stacy Mobley was not only enlightening and inspirational, I learned valuable life skills to help me in my own journey of discovery. I thoroughly enjoyed her happy, sincere and extremely attentive manner. She's awesome!!
Alexia Brewer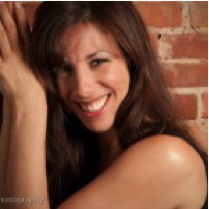 After nearly 18 months and two separate sessions with my natural family practice physician, I'd given up on my symptoms and resigned to having to just put up with them. Then I met Dr. Stacy Mobley and in just a 30 minute phone consult, she was able to identify one key supplement that was missing from my regime. I immediately purchased the supplement and within two weeks most of those symptoms had disappeared! Dr. Stacy Mobley is patient, thorough and intuitive. I so appreciate her wisdom and all the time she spent listening to me – which is I'm sure how she determined so accurately what my body needed. Thank you Dr. Stacy for being so fabulous!
Gina Schatz , NYC– The Schatz Method
"I am blessed to have connected with Dr. Stacy Mobley. My settling of my mom's estate coincided with the publication of my first book and burning the candle at both ends had left me depleted and exhausted. Dr. Stacy's program was just what I needed to jump start my life and infuse my vision with clarity and focus for the next season.
This program includes custom selected supplements unique to my health needs, weekly classes via teleseminar, private consultation with Dr. Stacy to discuss progress and work to do at home. The homework is called 'Home Joy' which really puts a joyous spin on the work to be done. This is a whole person program that addresses the physical, emotional, mental and spiritual. It is balanced and brings all the pieces of self together for a blessed healing experience.
Dr. Stacy is enthusiastic and supportive. I appreciate her encouragement and accountability. I would highly recommend this program to anyone seeking balance and better health in this fast paced world in which we live.
Dr Michele Burke Author of "And I will Heal Their Land"-Founder of Ester's Warrior Ministry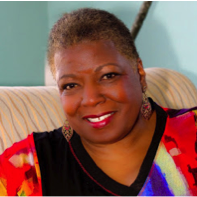 I feel great! I awaken on a cold dreary day in January and inside my mind and body it "feels" like spring. My mind is clear. I have more energy. I feel vibrant. My quality of sleep is better. If I awaken during the night, I easily go back to sleep and awaken feeling refreshed! Dr. Stacy takes a holistic approach. She addresses your mind, body, and soul. She is approachable. She trusts her intuition and uses sound medical practices.
Cecilia Dawe-Gills RN, MS, MSN, CPC–Your GPS Hand Analyst Palm Purpose